VIP AUTO TINT SAFETY AND SECURITY FILM
Window Films can do more than shield you from high energy bills. They can help protect you from unwelcome events.
The Ultimate in high technology, utilizing strong, micro-layered, tear-resistant Ultra Safety film with the added advantage of
prestige Series sun control films.
Designed not to change the appearance of your building, allowing up to 70% of the visible light through your windows.
Holds glass together in the event of a break-in or severe weather.
Blocks heat and reduces hot spots by rejecting up to 97% of the sun's infrared rays.
Fortify your windows with Security Window Films & Attachment Systems to help deter criminals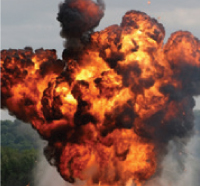 • Windows are one of the weakest points on your building or home • Provide precious time by helping to deter unwanted individuals from entering your building or home
• Provide added protection to property from smash and grab burglaries
• Helps protect your occupants from broken glass hazards
• Attachment systems anchor the film to the glass frame, providing additional protection if the glass is broken
Protecting your loved ones at home
Alarm systems will tell you when someone has broken into your home, however,
wouldn't it be better to keep intruders out of your home altogether? Recent testing has
shown Security Window Films & Attachment Systems can resist attack and deter an intruder for as long as two minutes.** This can give you valuable time to prepare and
may discourage the intruder from entering altogether.
Protecting your loved ones at school
The glass on windows and doors of a school can be a vulnerable entry point into the building. Most schools do not have fortified glass to prevent shattering, resulting in potentially easy access through the window. We are proud to say that Security Films & Attachment Systems have already been incorporated into hundreds of schools. Security with a payback Unlike many security upgrades, Window Films can also provide a payback in as little as three years. Security Window Films can include solar energy rejection, which helps reduce air conditioning costs, saving you money. **Ref. ATI Break and Entry Test Report, C7770.01-201-44 dated 7/17/2013. Performance is highly dependent on numerous factors. Results will vary. ***According to the Uniform Crime Report "Crime in the United States", 2012, completed by the US FBI. Protecting your assets at work In 2012, over $15 billion dollars were lost due to property related crimes.*** You need to display your merchandise next to your windows, but your windows are one of the weakest points of entry on your building. Security Window Films & Attachment Systems will make it more difficult to get through your window, helping to reduce your losses during smash and grab crimes
Impact Protection Adhesive improves the overall performance of Safety & Security Window Films.
This unique window protection system combines the toughness of patented
micro-layer safety film with world-class expertise in adhesives to help shield
against impact energy from severe weather*, earthquakes, bomb blasts or forced
entry events. The Impact Protection System also helps protect against personal
injury from flying glass.
© 1999 VIP RE-STYLERS , all rights reserved. Designed & Marketed by VIP RE-STYLERS Services, Inc.