UV Protection and Clarity:
We emphasize the use of UV protective coatings during the restoration to prevent future yellowing and haziness, ensuring long-lasting clarity for the headlights.
Safety Benefits: of clear headlights
such as increased visibility, reduced glare for oncoming drivers, and enhanced overall road safety.
Get Answers and Advice
Get expert answers and valuable advice for all your auto Tail lights tinting queries.
UV Protection: Safeguarding Your Health through Auto Window Tinting The sun's warmth and radiance are undoubtedly enjoyable, but its invisible ultraviolet (UV) rays can pose
Read More »
Automotive Headlights Restoration
"Illuminate the Road: Introducing Headlights Restoration"
Welcome to our Headlights Restoration service, where we breathe new life into your vehicle's headlights. Over time, headlights can become dull, foggy, and discolored, impacting their effectiveness and overall appearance. Our specialized restoration process is designed to reverse these effects, bringing back clarity, brightness, and brilliance. With enhanced visibility and a renewed aesthetic, you'll be driving with confidence day and night. Trust our expertise and commitment to safety as we restore your headlights to their original splendor. See the road clearly and make a lasting impression on every journey with our Headlights Restoration service.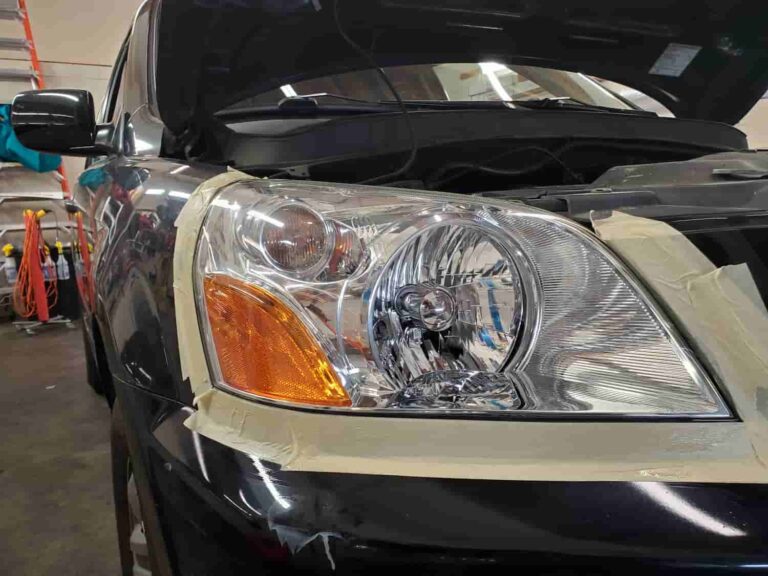 Headlights Restoration Process:
Our Headlights Restoration Process is a multi-step procedure that employs various grits of sandpaper and finishes with a protective clear coat, ensuring exceptional results:
The Best Auto tint & Most Prestigious Tint Service Shop